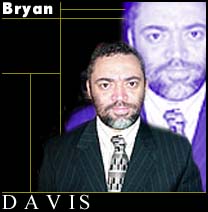 Markets are funky. Markets are boisterous, chaotic, complex, spicy, fruity, fresh, smelly, but ever so interesting. Markets have been around from the first village. Markets are an organic part of human society. As the knowledge-based economy expands, as does the Internet, it's quite natural to see the evolution of e-knowledge markets. This is the fusion of knowledge, "e", community, commerce, and digital exchange. Markets are way more sustainable than mere portals and intranets. And when is the last time anyone made money going to the Intranet! Many people have bought into the portal and the intranet, as hubs for knowledge exchange. Get over it. They won't last. They are no real fun!
I believe instead that the e-Knowledge Market Concept, is a Big Idea whose time has come. This is medium through which over a trillion dollars in knowledge commerce will inexorably flow between now and 2010. It is the emergent super-conductive pathway to the next-generation knowledge frontier. I refer to it as the "KnowledgeEverNet" - a new intellectual galaxy in which we all become co-evolving, orbiting human capital stars, always on, always connected to the global mind, to new ideas and the co-creative economy.
Markets foster innovation - new recipes. The e-knowledge marketplace is the breeding ground and enabler of innovation, what Debra Amidon calls the global trade of Ideas!
---
Bryan Davis is Founder and President of The Kaieteur Institute for Knowledge Management based in Toronto, Canada. The Institute is a Think Tank, Applied Knowledge Lab, and emerging Virtual Knowledge Network. It provides education, research, consulting and advisory services, for the profitable application of knowledge management to business. The mission is to help clients experience the joy of sweet results in global and local knowledge markets, while getting smarter and doing good. Bryan conducts advanced independent research and practice related to innovation intelligence. New thinking is being applied to furthering our understanding of knowledge markets and exchanges, knowledge enabling software, knowledge-based business design, knowledge pattern recognition, the enterprise ideas economy, knowledge as a vital asset for business continuity, change pattern recognition, knowledge buyer motivation, knowledge-experience value, and the emerging "KnowledgeEverNet" – the always-on, always-connected global brain. Bryan is increasingly recognized as a leading world authority regarding these special subjects. He also lectures on Knowledge Management at the University of Toronto in the School For Continuing Studies. He has served as Vice President, Knowledge Management Strategies and Research with the Delphi Group Canada. He has worked as an Information & Technology Consultant with the Municipality Of Metropolitan Toronto, and served at Transport Canada and National Archives Canada. He is a graduate of York University's Philosophy Program. He regularly makes presentations at International Conferences. He serves as a member of the Advisory Board of Knexa.com, a knowledge exchange enterprise with a formidable brain-trust, which also includes such intellectual capital luminaries as the brilliant Leif Edvinsson and Dr. Nick Bontis. He is also a member of the Entovation 100, and the Entovation Group/Alliance. He is a past president of the Toronto Chapter Of The Canadian Information & Image Management Society, and co-chair of the Knowledge Management Special Interest Group of the Toronto Chapter of the Canadian Information Processing Society. In his practice, he has contributed advice or educational services to such fine organizations as the Royal Bank, the University of Toronto Faculty of Information Science, Society of Management Accountants of Canada, The Centre For High Performance, Educational Testing Service Of New Jersey, Cognis, ZacNet/KM Ventures, DMR, WorldCom, Information Architecture Group, Carana Corporation, Zurich Life, Sun Life, Sears Canada, Aptech, Enbridge, FrontLine Centre Inc, Haven Knowledge Systems, Dekstrus Inc, Price Waterhouse Coopers, IDC, Microsoft, Ontario Hospital Association, Insurance Bureau Of Canada; Ontario TeleHealth Network, IBM Lotus, Hong Kong Productivity Council; Luen Ming Electric & Plastic Works Co Ltd ; Eter-Wind International Ltd; iMail Hong Kong; Joint Victory; Starlight International Holdings Ltd; Vincent Medical Mfg Co Ltd; IFF; Spectra Technologies; Starlight; Yue Po Engineering Co. Ltd; Freedom Communications; ParallelSpace Corporation, Knowledge Aura, Baycrest, Regional Municipality Of Peel, BrandK, Xact Solutions, Baush & Lomb, Borden Ladner Gervais LLP, Government Of Trinidad & Tobago, the Regional Municipality Of York Region, Government Of Puerto Rico, and the Hong Kong Productivity Council. Bryan's work has been featured in Signal Magazine, Knowledge Management Magazine, and the IEEE Computer Society ITProfessional Magazine, European Commission , Commonwealth, IT Research Analyst Reports, and also referenced in many new knowledge management and media publications.