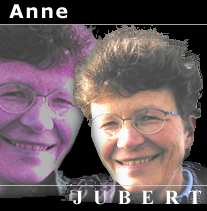 Name: Anne Jubert

Affiliation: European Research Coordinator, Ecole Centrale Paris

Country : Paris, France

URL: www.knowledgeboard.com
"I see knowledge management as a multidisciplinary "science" with many facets, an entry point for fascinating research on important human, organisational and societal issues."

"Information alone is not enough to make informed decisions and to create a competitive advantage. You need motivated and knowledgeable people who collaborate towards a shared goal."

"We need to build an inclusive society that values different cultures and backgrounds. Capital is no longer the unique factor for value creation, knowledge is the main differentiator for our society longer term."

"It is important to be open to these and take measured risks - in personal relationships as well as in work settings. If you stretch yourself you develop in new ways and discover new people, new sets of opportunities."