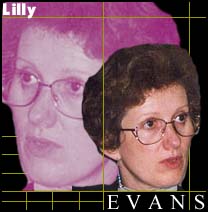 Name: Dr. Lilly Evans
Title: Director, Integration Services, kpmg, Financial Advisory Services, Transaction Services
Affiliation: kpmg
Country: Germany
URL: www.kpmg.de/ts

"Most fundamental influence has come from people who have nothing to do with KM, yet practice it at the deepest level in their activities."

"Challenge is finding courageous executives capable of initiating and sustaining efforts of change and transformation."

"We are starting to develop a humility in the West which helps us to become better citizens of the earth."

"Compassion is in very short supply and yet essential to accomplish and real communication…creates energy to accomplish miracles."