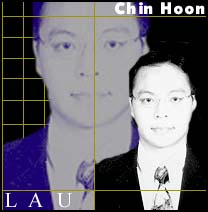 Name: Chin Hoon Lau
Title: Director
Affiliation: Lagenda Knowledge Systems Sdn. Bhd.
Country: Malaysia
URL: emile-21.com
"The knowledge approach also helps a larger community to re-discover, identify, classify and index its cultural assets and civilization."

"Continue with my professional development while being physically isolated from the mainstream scientific network is a living proof of the power of the Internet in catalyzing knowledge development."

"The knowledge economy tends to be mediated by knowledge professionals who will become increasingly key players in trade."

"Knowledge being the universal language."