Edward DeBono - KEN Practitioner of the Year 2005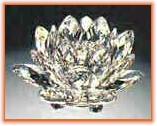 Dr. Edward DeBono was announced the ENTOVATION KEN Practitioner of the Year 2005, at the Festival of Thinkers in Abu Dhabi, UAE (30 March 2005)
---
For decades of knowledge leadership creating the opportunity to shape collaborative advantage.
"Conformists are good at playing the game. We leave creativity to the rebels - people who cannot play the game, do not want to play the game, and even want to be different for the sake of being different."

"'Lateral Thinking' - beyond current paradigms: - establishes the theory that creativity can be enhanced through structured training and teaching."

"One can come from creativity from multiple facets – the psychological, art, cognitive sciences, and self-organizing systems where you can derive mechanisms and interventions and inspire attitudes."

"It can be extremely satisfying — seeing people teaching thinking, even at a very basic level; and it's making a difference. Seeing this change people's lives, where they feel a greater control over themselves, where it changes what they think they can do and what they think about themselves."
Dr. Edward de Bono is the world's leading authority on conceptual thinking as the driver of organizational innovation, strategic leadership, individual creativity, and problem-solving. Since 1970 his exclusive tools and methods have brought astonishing results to organizations large and small worldwide and to individuals from a wide range of cultures, educational backgrounds, occupations, and age groups.

Dr. de Bono has been credited with producing thinking techniques that are simple, practical, and powerful. His Six Thinking Hats®, Lateral Thinking™, and DATT™ (Direct Attention Thinking Tools) training courses are now being implemented in organizations of all sizes because of their simplicity and their power to change thinking behaviour, increase productivity, foster team-building, and evoke profitable innovation.

Born in Malta, de Bono was a Rhodes Scholar at Oxford, is an M.D. and Ph.D., and has held appointments at Oxford and Cambridge Universities, the University of London, and Harvard University. He has written over 69 books, and his work has been translated into over 42 languages.

Edward de Bono has been called 'the father of thinking about thinking'. He is ranked amongst the world's leading management gurus and thought leaders. Dr. de Bono has dedicated his career to linking minds across borders and generations, including the 2005 'Festival of Thinkers' in Abu Dhabi.